Organic Green- dusty vegetarian buffet for the hungry guest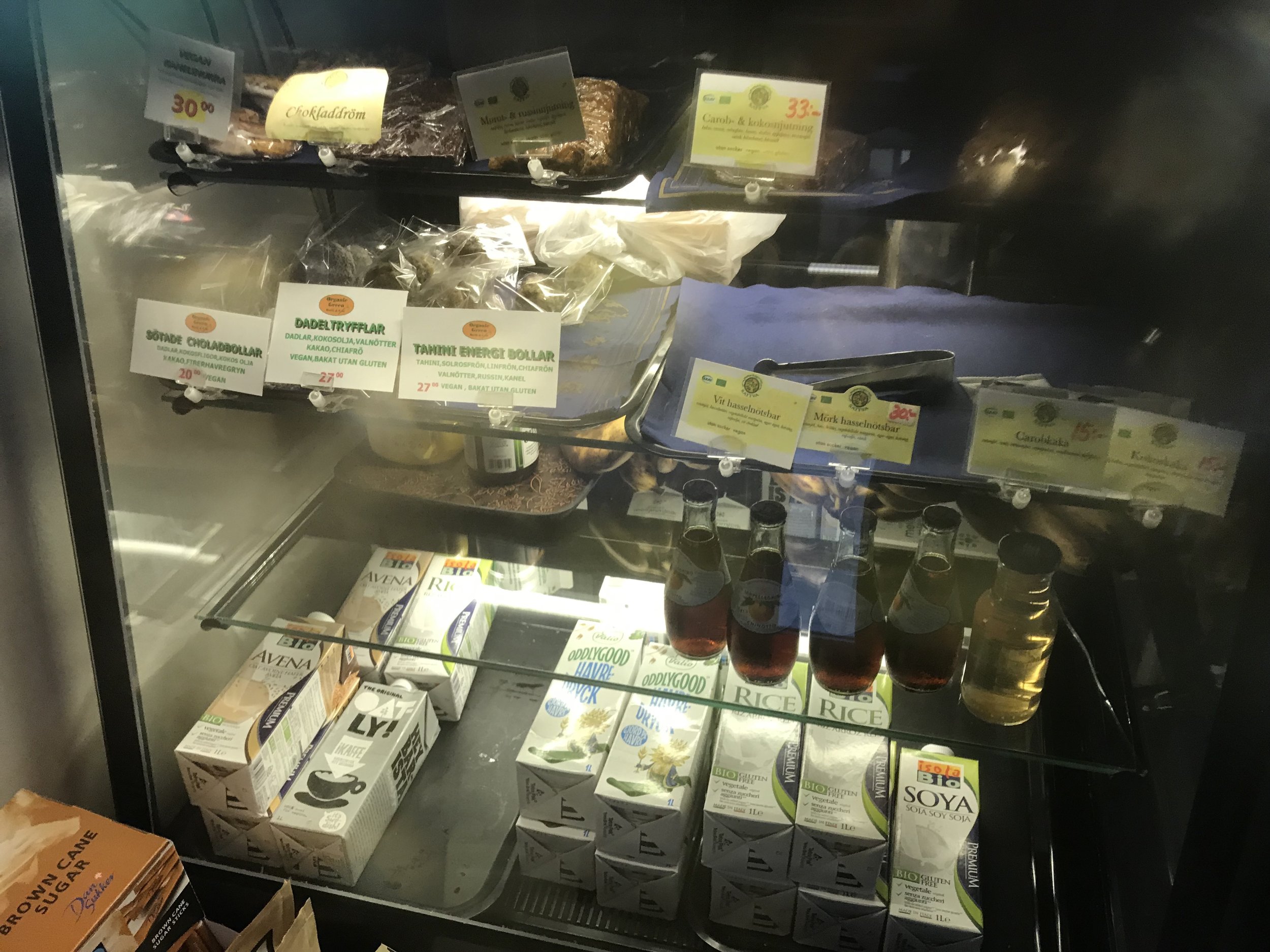 If you are really hungry you have found the right place at Organic Green. But unfortunately the ambition isn't as great as the portions.
THE FOOD
Organic green offers both vegetarian and vegan dishes such as lasagne, soups, casseroles and raw food plates.
This place has been around for many years. The dishes are good but quite simple. Not much has happened in the menu when it comes to creativity and flavour.
We tried there Mosakka Gryta (casserole) which came as a huge portion but didn't taste that much. However the bread was really good.

ATHMOSPHERE
The interior is really simple and there are seats for about 30 people.

SERVICE
You are served at the table but the staff's service mindedness was nothing out of the ordinary.
ADDITIONAL INFO:
Location: Rehnsgatan 24
Opening hours: Mon-Fri 08:30 -20.00 (lunch: 11.00-14.00), Sat-10-16
Phone: 070-629 58 29
Website: Click here

Menu: click here
Price range: Budget, From 109-119 SEK
Type of cuisine: Vegetarian lunch restaurant

Vegetarian & Vegan friendly: Lacto-ovo vegetarian with some vegan options.