Mamadou- Asien restaurant in Kungsholmen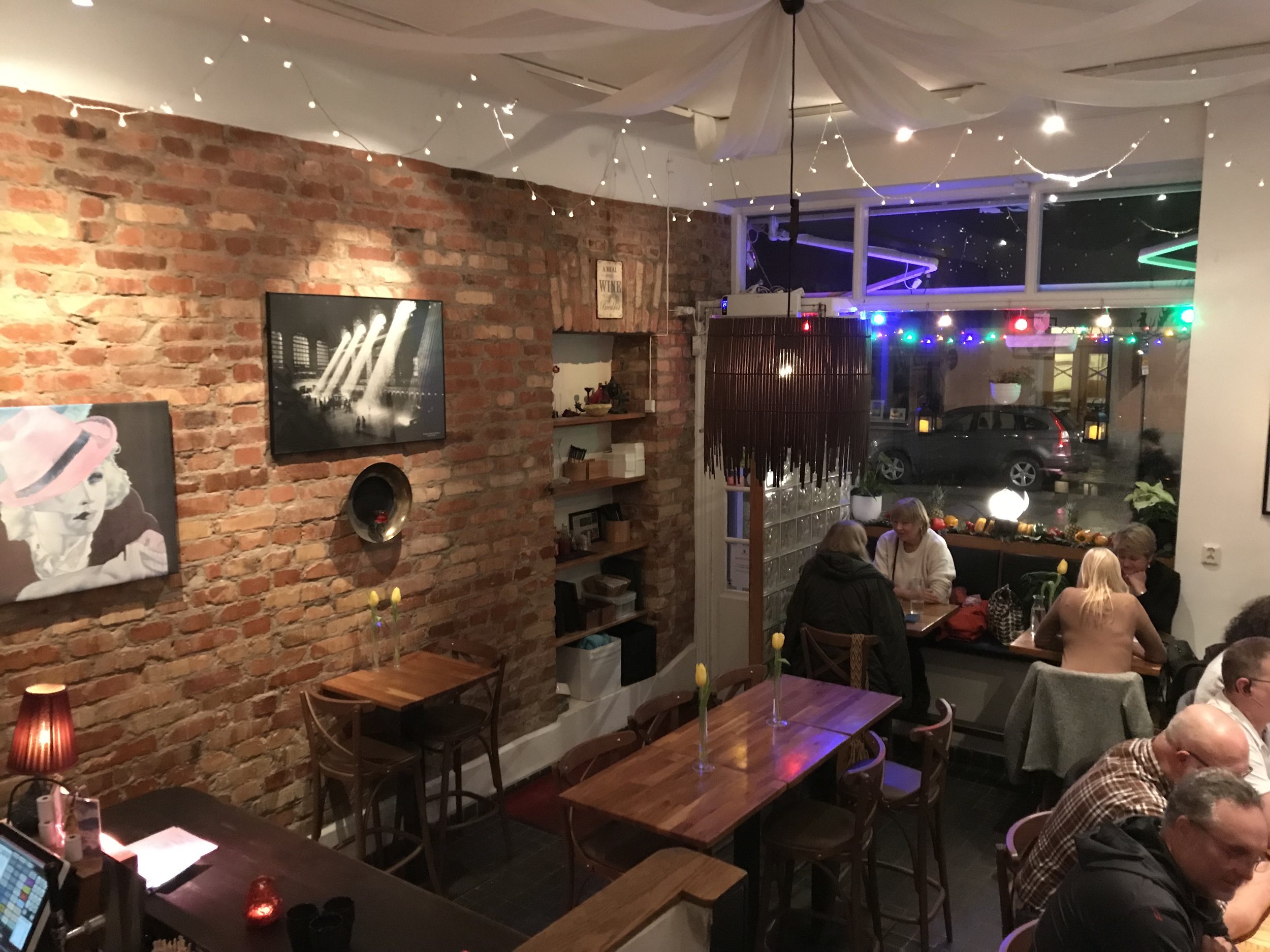 At Mamadou you will experience flavours and ingredients from all over the world, mostly inspired from South East Asia. The best thing about the restaurant is that you can get all dishes vegetarian or vegan. Flexible and delicious!
THE FOOD
Mamadou's concept is based on simplicity without compromising on the genuine ingredients, availability where each customer gets the dish that suits exactly what they are looking for. For a vegetarian or vegan its not easy to find a restaurant that can offer each dish vegetarian or vegan. We felt very welcome and you get a lot of delicious food for the money, situated in the heart of Kungsholmen.

DISHES WE ORDERED
Starters
Snowroller - Cold spring rolls with avocado, shrimp, salad, carrots and ginger.

Highroller - Deep-fried spring rolls with vegetarian filling. Served with two different dip sauces.
Main dishes
Bullworker - Oumph with black beans, garlic, sambal oelek and fresh ginger

Black Magic Bull - Oumph with Garlic, Sambal Oelek, Black Pepper and Soy.

Stones of Anarchy - Dumplings with mushroom, Chili, Garlic, Onions, Spring Onions, Sesame Oil and Ginger. Served with jasmine rice.
Desserts
Dah Da Dah - Hot pancake with ice cream

Frozen Fruit - Orange, Lemon, Mango or Coconut ice cream in its shell. (strongly recommended)
Drinks!
Ginger Maria, non alcoholic.
ATHMOSPHERE
This is a quite small restaurant with a capacity for about 25 people. The environment is very cozy with brick walls and modern paintings. Cozy and relaxed.

SERVICE
Friendly waiters that double checked if we had any allergies or lactose intolerance. When we arrived they served us their winter soup as a surprise.
ADDITIONAL INFO:
Location: Mamadou
Sankt Eriksgatan 6, Stockholm
Opening hours:
Mon: 11- 17:30-22:30. Thue - 11- 21, Wed -Thur 11-22. Fri-Sat 12-22 Sundays 11-22.
Phone: +468 650 52 80
Website: click here
Menu: click here
Price range:
Medium
Type of cuisine: South Asia, Fusion.

Vegetarian & Vegan friendly: Vegetarian and vegan friendly.