A bowl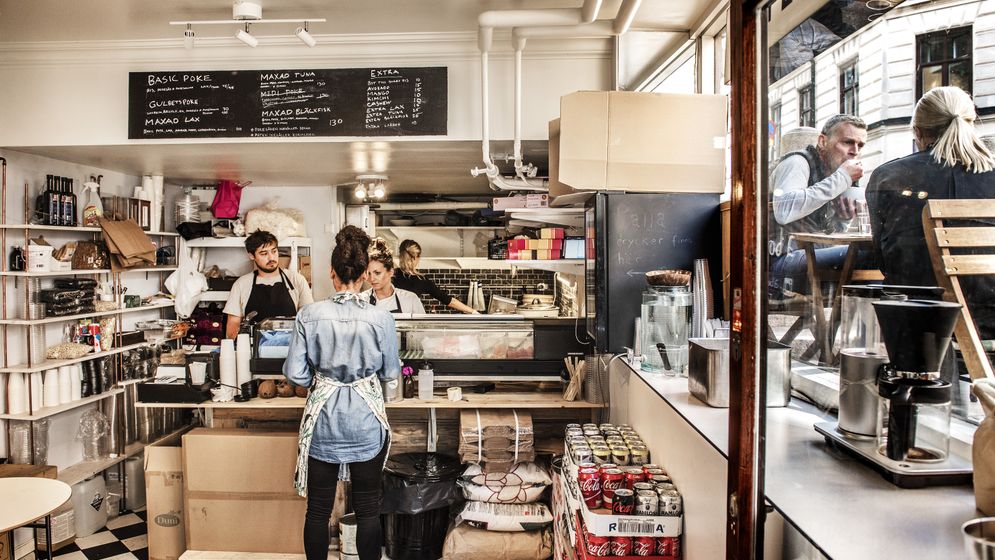 Vegetarian & vegan friendly | A bowl is Stockholm's first poké bowl bar and is situated next to Mariatorget in Södermalm. The ingredients are ecological & locally produced- always with vegetarian and vegan options on the menu.
THE FOOD
A Bowl opened up in 2016 and was the first poké bowl bar in Stockholm- an American food trend lifting an old Hawaiian staple food tradition. The menu is creative and the bowls are colorful, healthy & fresh. Their vegan option is perhaps not typical Hawaiian in flavours but rather inspired from the Middle eastern cuisine. Its still taste just as delicious anyway!

THE DISHES WE ORDERED

Mediterranean- white cabbage, pickled red cabbage, eggplant cream, mahamara (walnuts), tabbouleh, rice, original sauce-110 (VEGAN)
Yellow beets & Kale- yellow beet roots, red beet roots, feta cheese, red cabbage, chickpeas, rice, original sauce-110 (VEGETARIAN)
ATHMOSPHERE
This little hipster place is always crowded with people. The atmosphere is relaxed and intimate with a cute little outdoor seating area overlooking the Södermalm hights. A bowl will however soon expand and move into a larger restaurant facility.
SERVICE
Service is great with friendly staff who are observant & keen on answering any questions you might have regarding the menu.

ADDITIONAL INFO:
Location: Blecktornsgränd 8, Södermalm
Opening hours:
Mon: Fri: 11.00-21.00 Sat: 12.00—20.00 Sun: Closed
Phone: +46 704 52 06 38

E-mail: info@abowlpokepoke.com
Website: click here

Menu: click here
Price range: 110-135 SEK
Type of cuisine:
Hawaiian poké bowl

Vegetarian & Vegan friendly: 1 vegan dish and 1 vegetarian dish on the menu.